Even a moderately capable digital camera can take better photos than your expensive and latest smartphone. If you are looking for good quality pictures, it worth to invest in a reasonable digital camera and take it with you on your next trip. Digital cameras can be quite expensive, however. But if you are willing to forego some bell and whistles, even a budget camera can serve the purpose. Following is a list of best cheap cameras of 2017 under $300.
Panasonic Lumix ZS50 / Lumix TZ70
With this price tag of $279, Panasonic Lumix camera is one of the best cheap cameras of 2017. With 12.1 MP 3-inch monitor and 1080p movies, Panasonic Lumix does not let you down in any area. It has a huge 30x zoom, a lot more than what you might expect by looking at its price and size. You can use its auto mode to take care of all settings or you can manually control all the settings and shoot high-quality raw images.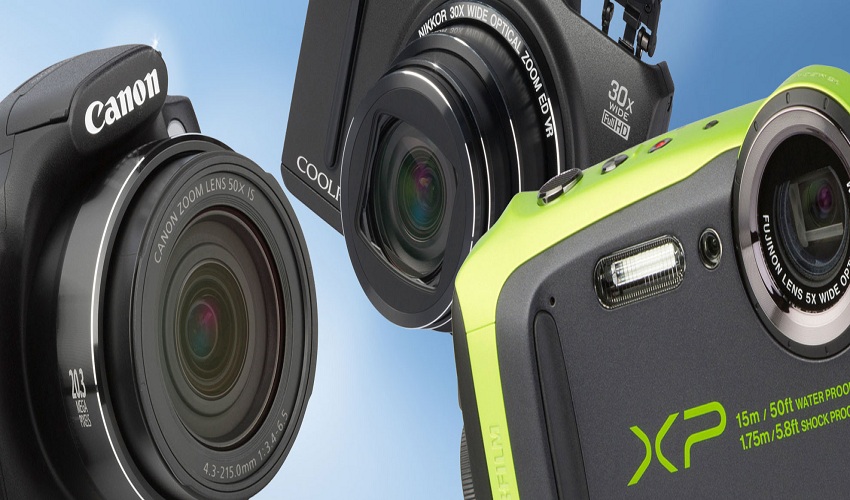 Canon PowerShot SX710 HS
This is a compact camera with 30x zoom and Wi-Fi with NFC. It is a suitable choice for both beginners as well as experienced photographers. This is a camera of choice for those who want a point and shoot with a long focal length zoom.
Sony Cyber-shot WX220
This small and compact camera offers 18.2 MP images with 1080p movies. If you are looking for best cheap cameras of 2017 that can take better pictures than your smartphone, Sony Cyber-shot WX220 at $195 would not disappoint you. It has 10x zoom running from 25-250mm. It includes Wi-Fi connectivity and a 2.7-inch screen.
Panasonic Lumix FZ70 / FZ72
This Panasonic model has a staggering 60x zoom range and a reasonable 16.1 MP sensor. Lens ranges from 20-1200mm and a 3-inch screen. You can take high-quality raw pictures and a good quality from this outstanding sensor. It is currently priced at $299.