You will notice a considerable increase in your computer speed and an improved user experience when you switch from a hard drive (HDD) to a solid state drive (SDD). But you do not need to spend a lot to have this increased speed. In fact, the performance difference between different brands and different models is quite small. Instead of being baffled by the technical specs of different SSDs, just choose a drive that fulfils your requirements regarding storage capacity and is within your budget.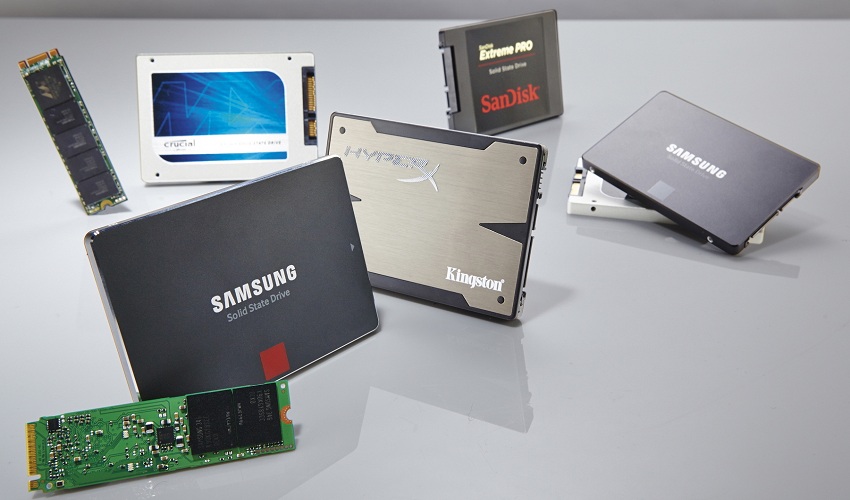 As far as the storage capacity is concerned, there are two options. If you use an external drive, or an additional internal hard drive, for storing your music, videos, and other large files, your SSD will only store your operating system. In this case, a 120 GB or a 240 GB SSD drive will be sufficient. If, however, you do not have an additional storage drive and you intend to store all your files on the SSD, you will need at least 240 GB SSD drive, though you might need a larger drive if you have a considerable music and video collection. Following is a list of cheap SSD deals for 2017 year-end.
KingDian 120 GB SSD – $61
120 GB is the least you will need to run your system smoothly. This cheap SSD deal at $61, it is a good deal. Though, if you can afford a little more, you can buy a 240 GB drive.
Drevo X1 120 GB SATA SSD – $65
This is another 120 GB SSD at a reasonable price.
SanDisk 240 GB SSD Plus – $103
This SanDisk drive offers very good performance and is quite affordable. If you do not want to change your SSD in the next few years, it is a better choice than a 120 GB SSD with a cheap SSD deal at $103.
SanDisk Extreme Pro 480 GB SSD
This is a high-performance model and 480 GB is ample storage for most users. It offers a 10-year warranty, which is more than any other drive.