Our mobile phones are our mini personal computers — mini because they have small screens, not because they are less powerful. Modern mobile phones have a lot of processing power packed into a thin housing. So, why bother with personal computers, and why not use your mobile phones as personal computers? This is the idea behind Samsung DeX.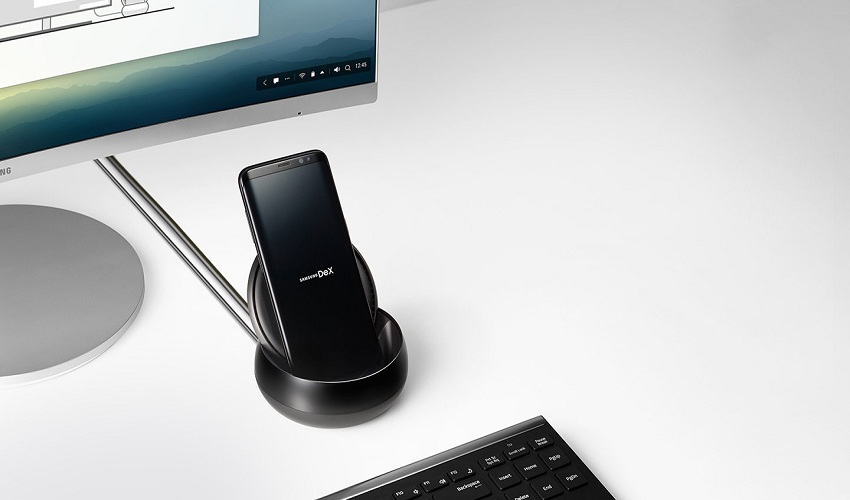 Samsung DeX mobile accessory lets you use you attach a TV or a computer monitor, keyboard and mouse, and Ethernet. It uses HDMI to connect to your TV or monitor. You can use keyboard and mouse to type and navigate and to open multiple applications at a time. There are many applications specifically optimized to be used with DeX. Even if the app is not optimized for DeX, you can expect it to run fine.
The applications run fine, but you might notice a little lag when you type with your keyboard or do other tasks. Still, you can perform all basic functions like web browsing, checking and typing emails, preparing presentations, and so on. The working environment is quite like a Chromebook. Additionally, you can use most Android apps in this environment.
Samsung DeX mobile accessory costs around $100. So, if you can use your mobile as a computer by purchasing $100 worth of mobile accessory, would you actually give up your laptop or desktop computer? For now, at least, it does not seem likely. Samsung DeX mobile accessory is in its infancy stage and does not offer a rich working environment like a PC. Even if it evolves to offer quite similar features, would people abandon their PCs in favor of mobiles? We can have a hint from Chromebook. Chromebooks offer an experience quite similar to a PC. However, they are not complete PCs, and most people use them in addition to the PCs, not as a complete replacement of PCs.